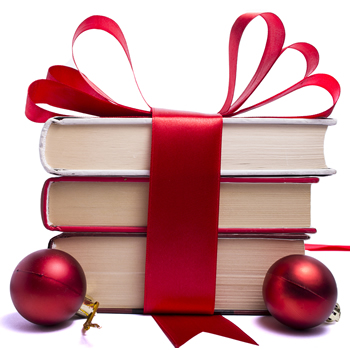 You still have a few minutes left to rush to your bookshop and buy a novel for your reading friend or family member.
These novels are remarkable in every respect and deserve a special mention. All of them have what makes an unputdownable book – suspense, drama, love and extraordinary characters.
The vanishing act of Esme Lennox
Esme Lennox has vanished so long ago that one of her two remaining relatives has never heard of her. When Iris gets a letter stating that her elderly great-aunt Esme is ready to be collected from a closing 'looney bin' she doesn't believe she's even got a great aunt, let alone one in a mental institution. Asking her grandmother Kitty about the sudden appearance of a sister isn't possible – Kitty is lost in her memories, drifting in and out of the folds of time. So Iris decides to have a suspicious look at the great aunt who, according to the institution's manager, has been locked up for 60 years.
'The vanishing act of Esme Lennox' is an example of what happened to many intelligent, strong-minded girls of 'good breeding' who couldn't be broken and made to fit the mould of obedient daughter, wife and mother. But it is also a tale of a wild spirit that survives against all odds.
The heartbreaking story of how Esme vanishes and how Iris watches her reappear is told with clarity and insight, in crisp sentences, some of which will pierce readers' hearts and leave permanent reminders that this is a book to be cherished and re-read.
The vanishing act of Esme Lennox by Maggie O'Farrell
Ursula, under
Ursula, under is a true kaleidoscope: Colourful pieces move as we move, sparkling jewels mirror each other, promising worlds beyond the next, reflecting light and shadow as we look into sunshine and darkness. 'Ursula, under' is also many books rolled into one: A book about two-year-old Ursula falling into an abandoned mineshaft somewhere in North America and the rescue mission to get her out of there.
A book about ancestry and what it means to be the one person at the end of a line of thousands who have come before from all over the globe.
A book about the ridiculous notion of 'pure blood' or race, when in our veins the blood of many peoples comfortably flows with our own.
Each of the many books contains many stories, jumping from present-day America to ancient China, from 8th century Finland back to 17th century China.
We hear about a Chinese alchemist who has several wives and concubines, but no children. Then, at the age of 78, he finds a woman who bears his only son, who – you guessed it – becomes one of Ursula's countless ancestors.
We hear about Kyllikki, a deaf woman living in medieval Finland. She thinks her chances of finding a husband are zero, when a caravan reaches her remote village, offering goods from the Silk Road and beyond. The caravan master's lieutenant, Olavi, is also deaf and – you guessed it – Kyllikki marries him and together they create another of Ursula's distant relatives.
It's quite magical how Hill, herself a mother of twelve (when on Earth does she write?), weaves Ursula's, and somehow our own, genealogy like a carpet, starting new threads, have them meet and drift apart, only to meet again.
Reading the book, it seemed like a never-ending story (and I sure wished it wouldn't end), but all the dragging out to avoid the last page didn't work. After all, I was curious to know whether they got little Ursula out of the mineshaft or whether yet another ancient bit of DNA dies with her.
Ursula, under by Ingrid Hill
The thirteenth tale
Several people's stories meet in 'The thirteenth Tale': The awkward Margaret Lea never feels whole. She runs a bookshop with her father. The celebrated author of many novels, Vida Winter, asks Margaret to write her biography. Aurelius, the elusive orphan yearns for a family. At the disturbing centre of the book are Adeline and Emmeline, twins with a most unusual upbringing. There is also Hester, a woman of high intelligence who has to earn a living as governess for other people's difficult children, and John-the-dig and the Missus.
They all come together in this extraordinary debut that is nothing short of brilliant. Some sentences are worth standing by themselves as small memorials to. In my reading life, I've come across only a handful of debuts, indeed any novels, that match the beauty of the author's language. Don't miss this one. Especially, if you're a twin.
The thirteenth tale by Diane Setterfield
Rush Home Road
Addy Shadd is an old black woman who lives in a trailer park in Ontario. One day a neighbour, 22-year-old Colette, asks her to look after her little daughter Sharla for the summer. Sharla is five and from the unkempt appearance of the child Addy can see at once that Colette wants to leave the child for good.
Reluctant at first, Addy takes Sharla as a gift to help her remember her long and almost unbearably hard life. Realising that they are good for each other, the woman and the girl forge a bond of love between them.
While the book documents the history of black people in Canada, it really is about the triumph of compassion and love against all odds and about women's incredible strength and will to survive.
'Rush Home Road' is not only brilliantly structured and a touching and powerful story, it is also expertly and beautifully written. A truly astonishing debut.
Rush Home Road by Lori Lansens
How to stop a heart from beating
This one's extra special: It's set in South Otago, where nine-year-old Solly McKeen is a single in a family of twins. This boring and lonely summer she goes looking for entertainment. At her grandmother's funeral, she's told about 'porpoise' graves in the local cemetery. Solly and her imagination run wild as she checks out those paupers' graves at the first opportunity. Being a kindhearted child, she talks to the unnamed 'porpoise' headstones and promises to give everyone a name and cause of death. While she's busy making up names and stories and finding out about causes of death she accidentally uncovers unpleasant family secrets. Author Jackie Ballantyne had me in stitches and bawling my eyes out. It's a heartwarming and absorbing read that will let you see the world through the eyes of a nine-year-old.
How to stop a heart from beating by Jackie Ballantyne