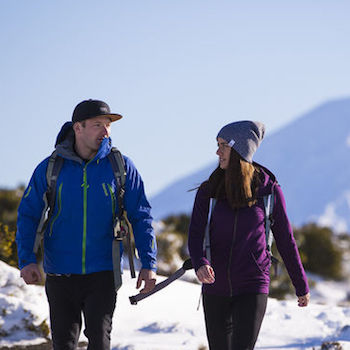 'Winter break' in New Zealand does not have to been a quick trip to Fiji.
Within our own country, there are countless lovely spots for a wintry break – think mulled wine, hot chocolate, and maybe a smattering of snow.
Shotover Retreat, Queenstown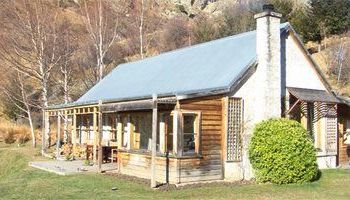 There is nothing like having your own cottage with an open fire to retreat to after a day of snow and lattes in Queenstown. The Shotover retreat is an adorable cottage, that sleeps six, just five minutes out of Queenstown.
The setting is the ideal place for forgetting it all – surrounded by mountains, the cottage boasts views of Coronet Peak and the Shotover River.
The sleeping set up of 1 x queen bed, 3 x singles and a roll out bed, means that you could take the whole family, or simply have the whole place for two.
Ask about the Shotover Retreat at 'A Touch Of Spice' (info@touchofspice.co.nz) Ph: 03 442 8672.
Ruapehu Chalets, Ohakune
For a different kind of ski trip, consider the accommodation at Ruapehu Chalets. While some of the chalets offer sleeping options for smaller groups, why not take advantage of their chalets which sleep six or eight. Make the holiday something to remember by grabbing a group of friends, or combine with another family.
Consider chalets like the Dreadnought Mill, a log cabin with sleeping for up to 11 people. Head to http://www.ruapehu.co.nz/shop.html to get a full range of their options.
The Ridge, Puhoi
For something amazing, special and of complete pampering, head up to be hosted by Maralyn and Charlie at The Ridge. Just 45 minutes north of Auckland, Puhoi offers stunning natural scenery, and a laid-back pace of life (and the Puhoi cheese factory!). But it's the experience of being at The Ridge that you come for.
A Bed n Breakfast of sorts, The Ridge offers three suites, each with their own entrance and ensuite. Staying at the Ridge feels more like being hosted by a generous friend, who happens to be an amazing cook! Meals by Maralyn are something to remember and can be tailor to your particular tastes.
You can choose to have full catering, or stick to breakfast and explore the surrounding areas for interesting places to eat. Little touches will be everywhere during your stay at The Ridge; fresh flowers on your arrival, nibbles and chocolates. Contact The Ridge on 0580 THE RIDGE or relax@theridge.co.nz
Karapiro Lodge, Cambridge
For the ultimate in luxury, why not spend a night or two at the Premier Versace Suite at Karapiro Lodge. Less than two hours south of Auckland leads you to the Karapiro Lodge, a boutique hotel.
The suite offers you your own lounge, bedroom, and marble bathroom. The benefit of stopping here for a night in July rather than January is the half price off season offer. Enjoy the feel of a luxury holiday, not too far away from it all. Contact Ann at ann@karapirolodge.co.nz or 07 823 7414.